How home staging can help sell your property in Spain
By: Denisse Concha. 26 Jul 2022
How a professional makeover of your home could help it sell for thousands of Euros more
SELLING A PROPERTY can be a stressful experience, particularly if your home has been on the market for months without the slightest suggestion of a realistic offer. But by hiring a professional home stylist to "stage" your home in Spain, you could be opening the champagne sooner than expected.
The over-arching idea behind "home staging" (presenting a property at its best through the application of favourable lighting, decoration and furniture) is simple - a better looking property will attract a larger number of potential buyers, helping it to sell faster at a higher price.
Professional home staging focuses on highlighting the positive assets of a property whilst mitigating the negative aspects through techniques that enhance the overall desirability of a home.
But what are the benefits of home staging for Spanish homeowners, and how does it work for properties on the Spanish property market?
What are the benefits of home staging and does it work in Spain?
Home staging is an established marketing tool in the USA, the United Kingdom and Scandinavia. Historically, offer prices for professionally staged properties are significantly higher than that of non-staged properties, and the length of time properties spend on the market is reduced.
For homes on the Spanish property market, home staging can give your property an edge above the other homes on the market in your locality. A staged home will generate more attractive photographs on estate agents' websites and international portals, leading to more interest in your home compared with properties that have not received the same level of professional attention.
A good home-stager will know exactly how to convey the impression of the Mediterranean lifestyle that potential buyers will be looking for, and they´ll know how to conjure the emotional magic necessary to create an intimate personal connection that results in a lucrative offer sooner rather than later.
Staged properties are still a rarity on the Costa Blanca and homes that are professionally styled will inevitably stand out from the crowd. Buyers might feel that it´s in their best interests to secure the property as quickly as possible, might be more motivated to pay a deposit, or may make a higher offer so they don´t lose out on what could be their new place in the sun.
Making a better first impression with home staging
First impressions are everything when it comes to selling a home, and home staging experts will focus on cleanliness, cosmetic condition, and the overall state of fixtures and fittings throughout the property.
People tend to spend most of their time in the living room and outside areas such as balconies or terraces immediately adjacent to the living space, so home stagers will typically pay extra attention to these areas of the home.
Perhaps a different room layout, a new colour and lighting concept, the omission, addition or replacement of furniture and accessories. With a trained eye for detail, often amazing results can be achieved, even with the smallest of interventions.
It´s vital that homes remain neutral and clear of personal effects so that potential buyers can imagine themselves living there, and experienced home stagers will have mastered the arts of decluttering and depersonalisation.
Crucially, professional home staging services often contract their own trusted interior decorators, renovation specialists and craftspeople. They can carry out entire styling projects (however large or small), managing every aspect of the makeover with minimal inconvenience for homeowners.
Professional home staging on the Orihuela Costa
Want to know how it works? Here's an example. This beautifully presented penthouse in Playa Flamenca is on the market right now and illustrates how home staging can work for property owners in Spain, showcasing the very best aspects of this desirable home.
Professionally styled and meticulously detailed by Costa Blanca Home Staging, the neutral decor is flawless, and the layout of the living area makes the most of the natural light and the feeling of space.
The apartment features an impressive roof terrace with plenty of outside space for al fresco dining, sunbathing, or entertaining, and benefits from a sought-after location in the heart of Playa Flamenca just a 20-minute walk from the golden sandy beaches.
This perfect property is ready to move into and enjoy today, and should make every homebuyer´s shortlist. Take a look at the property listing now, or better still, book your appointment to view this stunning home first-hand.
You can get in touch with Costa Blanca Home Staging via Facebook, or follow them on Instagram for more information about their services for holiday home owners in Spain.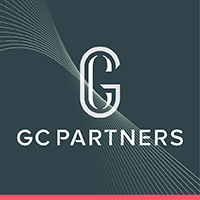 Videos
---
Share
---